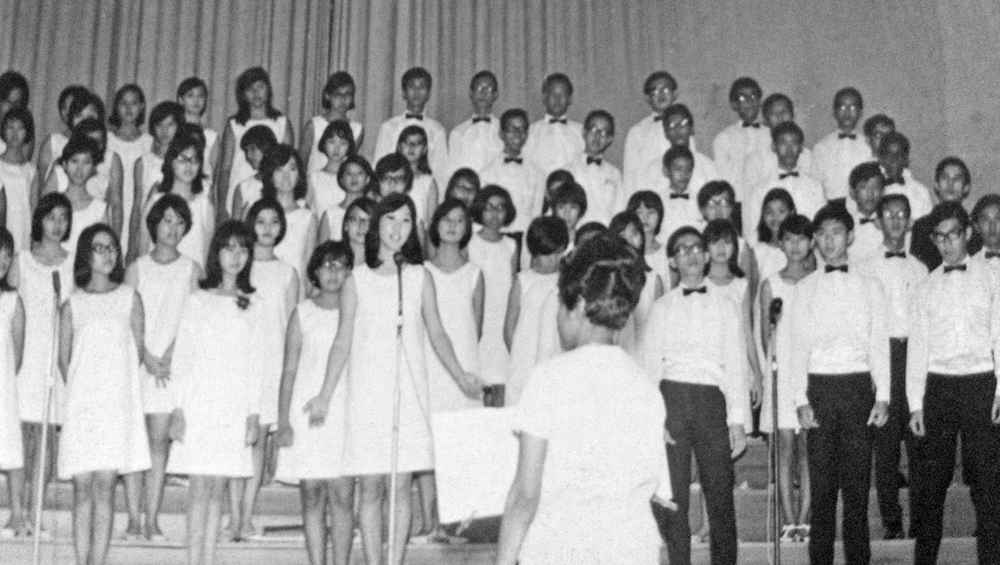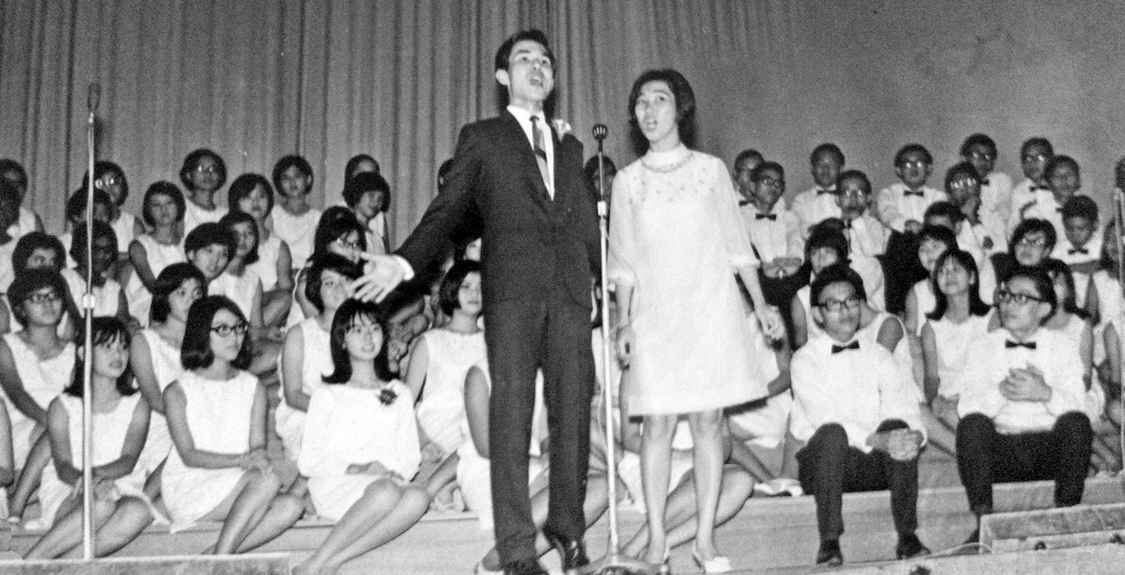 We received these interesting pictures from Ralph Khaw (from Perth, Australia). He also emailed us a short explanation for the above pictures:
"I can't remember the date of the singout organised in MGS , involving students from MGS,ACS,SMI. I played a small part as a member of Choir. The teacher singing is Eddie Chin,teacher of MGS. One of female lead singer is Lim Siok Kim.( who later became my
sister-in-law and now residing in St Albans,UK). Miss Devi was the teacher and conductor/director of the musical "Sing-out". A few months later it was performed in KL, due to its popularity but can't remember the hall /venue. I can't remember the name of the other female lead singer. The songs were from Oklahoma, and a few musical plays.
According to Ralph, he was also in this choir (back row, top from right). Anyone remember this singout? It couldn't have been that long ago. Perhaps, some of the singers are reading this now? DO tell us MORE about this singout 🙂