Today we're featuring the Church of Our Lady of Lourdes, which is along Silibin Road. Long before the idea of a church in Silibin came about, the needs of the Tamil Catholics of Ipoh were taken care of by visiting missionaries of St Michael's Church. Later on, more families began to settle towards Silibin area – thus the need for a proper building for Sunday worship rose. More on the church's history can be found here.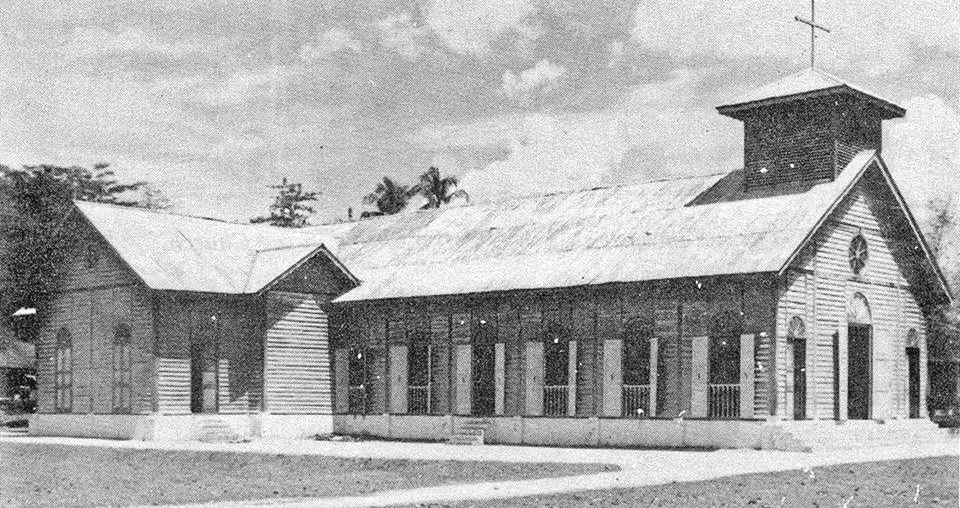 This picture shows the first building, way back in 1905.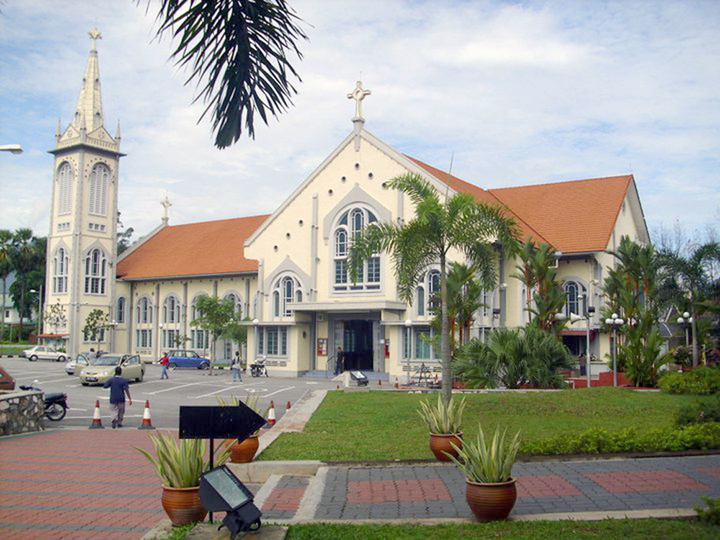 This 2010 picture shows the church as it stands today. The picture was taken from the 'Bernadette Centre' – a new building within the church grounds, which consists of the church office, classrooms/meeting rooms and more recently a Heritage Gallery. The Heritage Gallery, which is open from 10am to 5pm daily, has a unique collection of memorabilia dating back to the early 19th Century.
For more on this gallery, the following web links may assist you:
http://ipohecho.com.my/v2/2011/12/21/churchs-heritage-gallery/ 
http://www.heraldmalaysia.com/news/Heritage-Gallery-opens-at-OLOL-10605-2-1.html 
We'd like to thank Alexandar for the photographs and the above links.