This cute picture is from Shuen Huey Foo, of Ipoh. Recognise this place?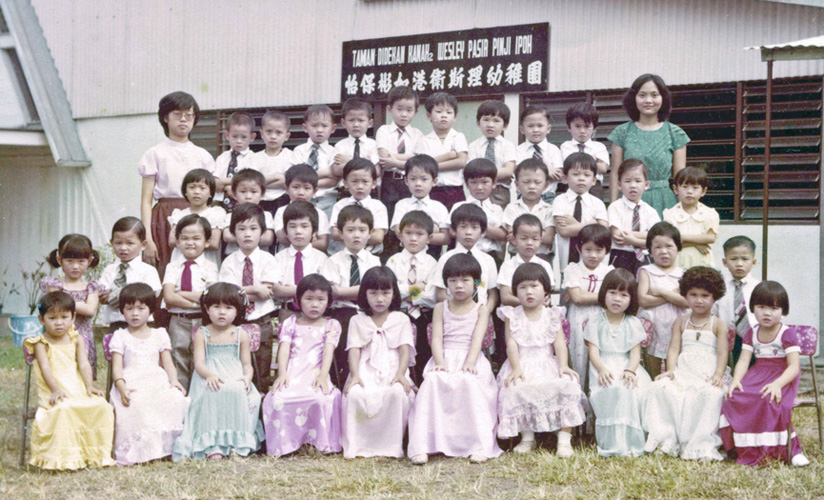 The signboard in the background says "Taman Didekan Kanak2 Wesley, Pasir Pinji, Ipoh".
I'm guessing this was probably in the early 1980s (could be wrong, though). Is this kindergarten still around? Was it another branch of the Wesley Kindergarten along Lahat Road?
You tell us 🙂 Perhaps, someone in this picture remembers his/her face and could tell us more?