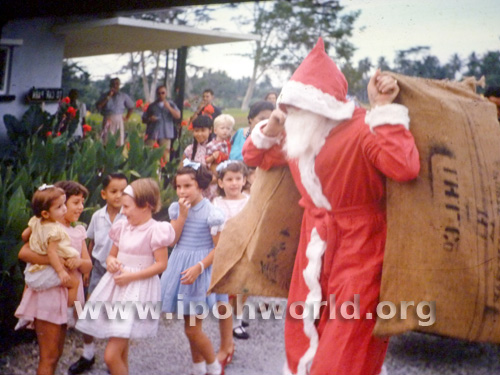 Here's something to put you in the Christmas mood! We thank Alison Cotterill (nee Caldwell) for this one. According to Alison, this was taken in 1962 at the Lower Perak Club in Teluk Anson. On the far left is Trisha Caldwell, holding Fiona.
Well folks,  it looks like Santa arrived on foot instead of coming down the chimney! 😉 I do wonder what was in those large sacks…..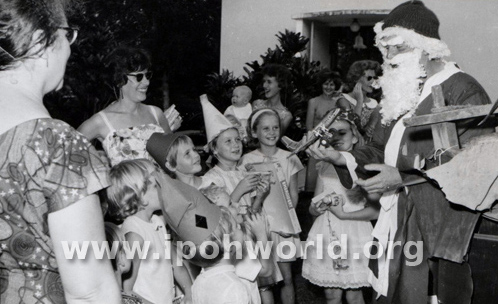 Not wishing to have Teluk Ansom beat Ipoh, Ruth Rollitt sent us this one and said:
The Christmas party at the Presbyterian church was in 1963! Wow – 50 years ago. The little fair-haired boy is my brother Per's son Morten – he is with his mother Vivi (Iversen). The lady in the batik dress on the other is my mother and the smiling lady is Dutch: Marian Voorhoeve – her husband was with Lindeteves Jacob and we are still much in touch.
Thank you Ruth for keeping Ipoh in the picture.