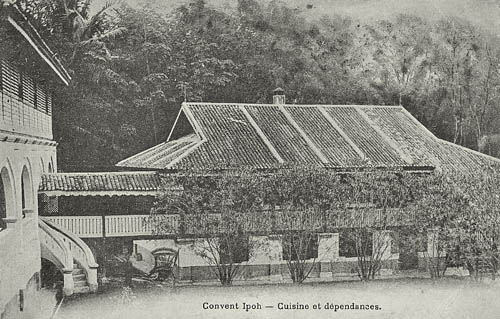 Fellow Main Convent Alumni……….recognise this? It is said to be the kitchen. I don't recognize it……this was WAY before my time 😉
Maybe some of you out there know which part of the Main Convent building this is……do let us know. And do tell us if this building is still there today (perhaps it has been restored / renovated?).
We await for some good news……….