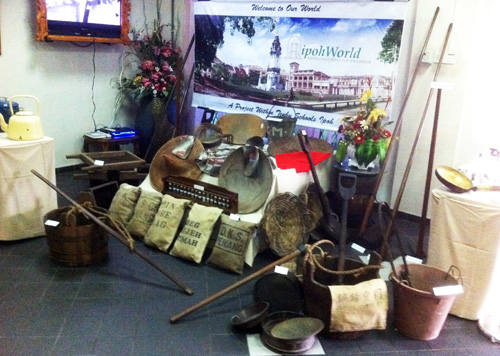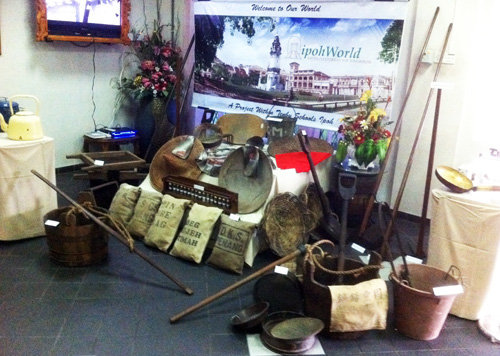 PSPA's Brand New Musical Show, "Shiny Black Gold" depicts the life of an imaginary coolie who came to Ipoh from China to make his fortune from tin mining. In order to support the show, ipohWorld put on a small exhibition of artifacts which stressed the main aspects of the musical. Above you can see the story of the coolie at work and the dulang washer's life.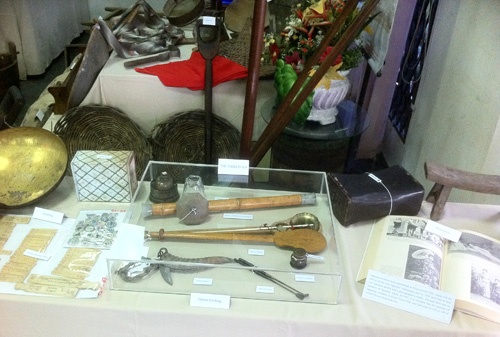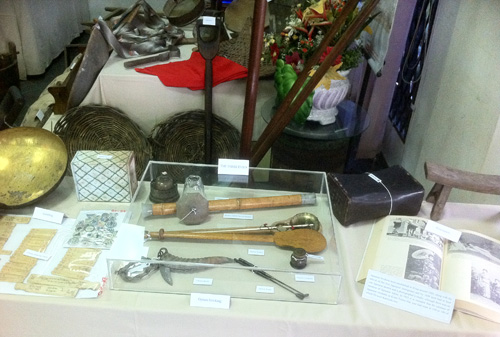 The show is very true to life and also featured the coolie's 4 Evils from which he suffered – The Triad Brotherhood, Gambling, Opium and Prostitution. This table features the last three, with old gambling tokens, a full opium smoker's outfit and a book about local Japanese Prostitution – in 1921 there were at least 50 Japanese prostitutes resident in Ipoh.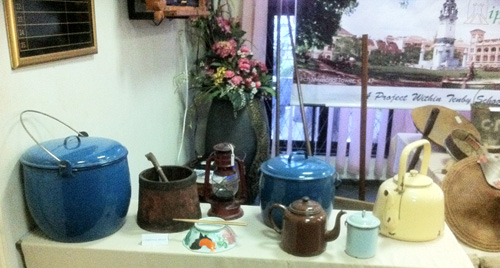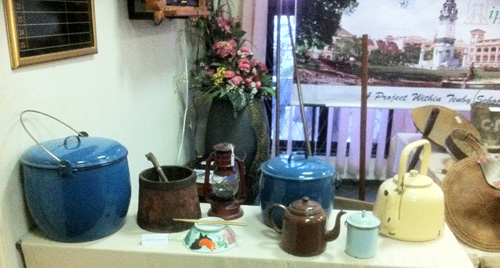 Of course the coolies lived in the kongsi and here we feature communal eating by the light of an oil lamp.
Today, Sunday, is your last opportunity to see the show and visit the exhibition. There are two shows today at 4.00pm and 8.00pm and if you would like a ticket then there may be a chance if you phone 0125088818. Do it NOW.
Your ipohWorld hosts IKA and Felicia will be there to welcome you from 3.00pm.