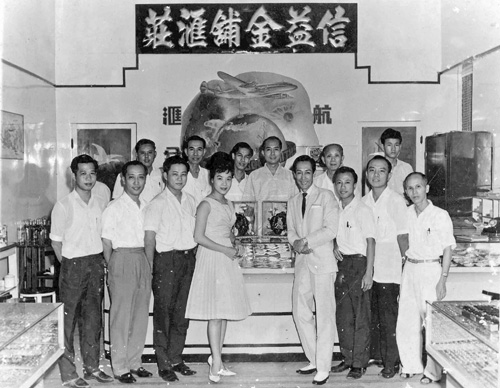 We have here a picture of the interior of Soon Yik Goldsmith shop. This picture was apprently taken when this famous duo (the lady with a knee length dress and the gentleman in a suit) visited the shop. Do you know these celebrities? I'm sure there's a little story that goes with this picture – if you know more, we'd like to hear from you! 🙂
Here's a sample of an old Soon Yik receipt…sent to us by 'Ipoh Born Kid'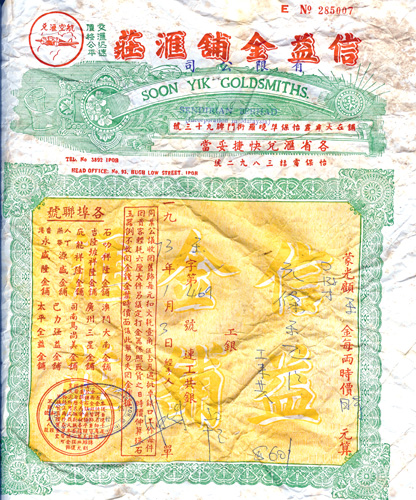 Dear Ipoh Old Timers: 
Re: Soon Yik Tukan Emas in Hugh Low St
My mother bought a jade bracelet from Soon Yik in 1973, nearly 38 years ago. 
My family members used to frequent this store.
Their receipt s clearly described what you bought, how much and who is the person that sold it to you.  I agree with SY Lee that this is a truly honest shop. 
AP@IpohBornKid