We know some of you out there love mysteries! Well, here's one for you (see picture below).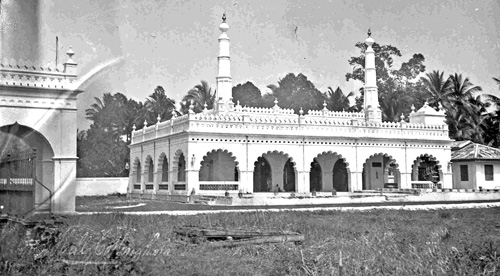 Familiar? At first I thought it was the Shaik Adam Mosque (along Clayton Road, next to St Michael's Institution)…..but then, could there be another building around the country with a similar design?
By the way, this picture was taken by the late Percival Moss. We thank his grandson Bernard for lending it to us!