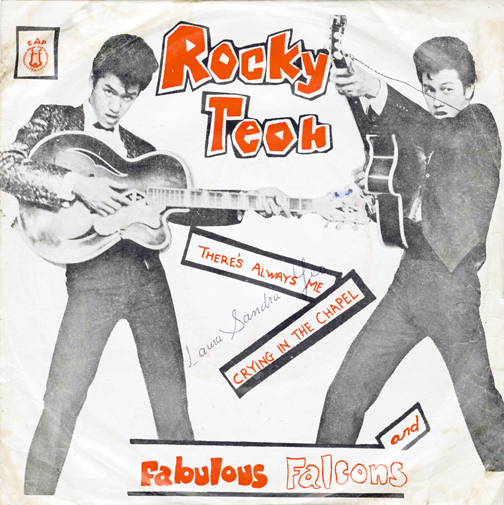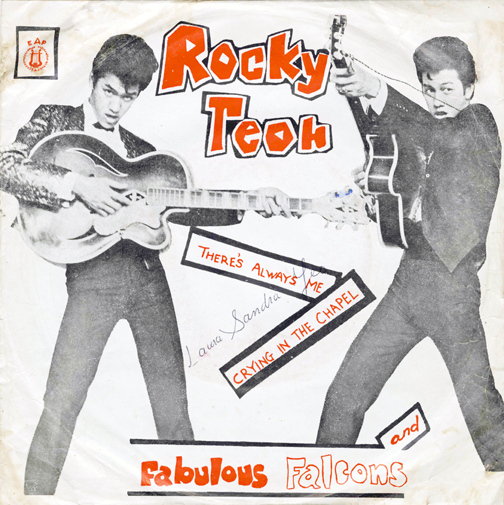 We know him as Rocky Teoh – a Taiping-born lad who loved singing and entered many talent contests. Shown here is the front cover of his album, which features two of Rocky's famous songs: 'There's Always Me' and 'Crying In The Chapel'. Rocky and the Fabulous Falcons have performed in Cathay Organisation Theatres throughout the country; they even toured Thailand back in 1965 too!
Has anyone seen Rocky and the Falcons perform LIVE? I'm sure these boys had their fair share of screaming fan-girls (and boys too?) 😉
And to the members of the Falcons – we'd LOVE to hear from you!