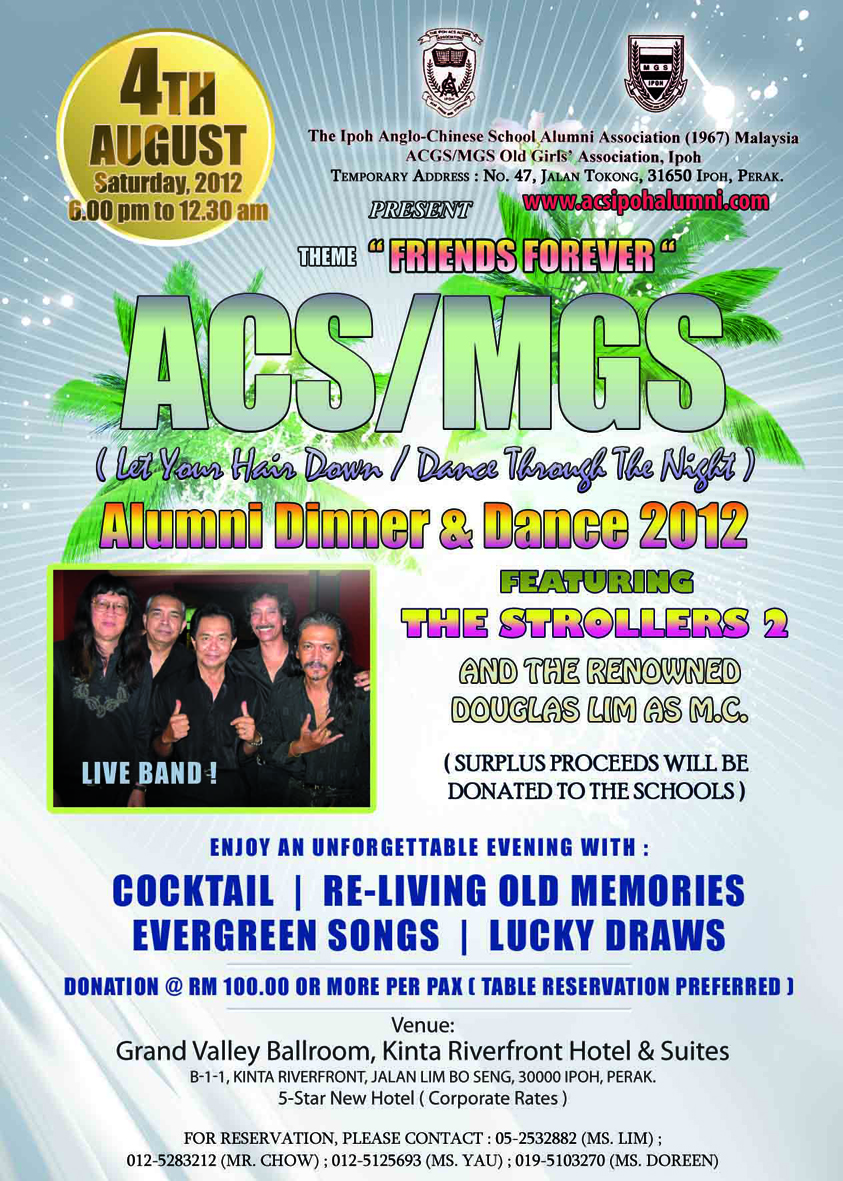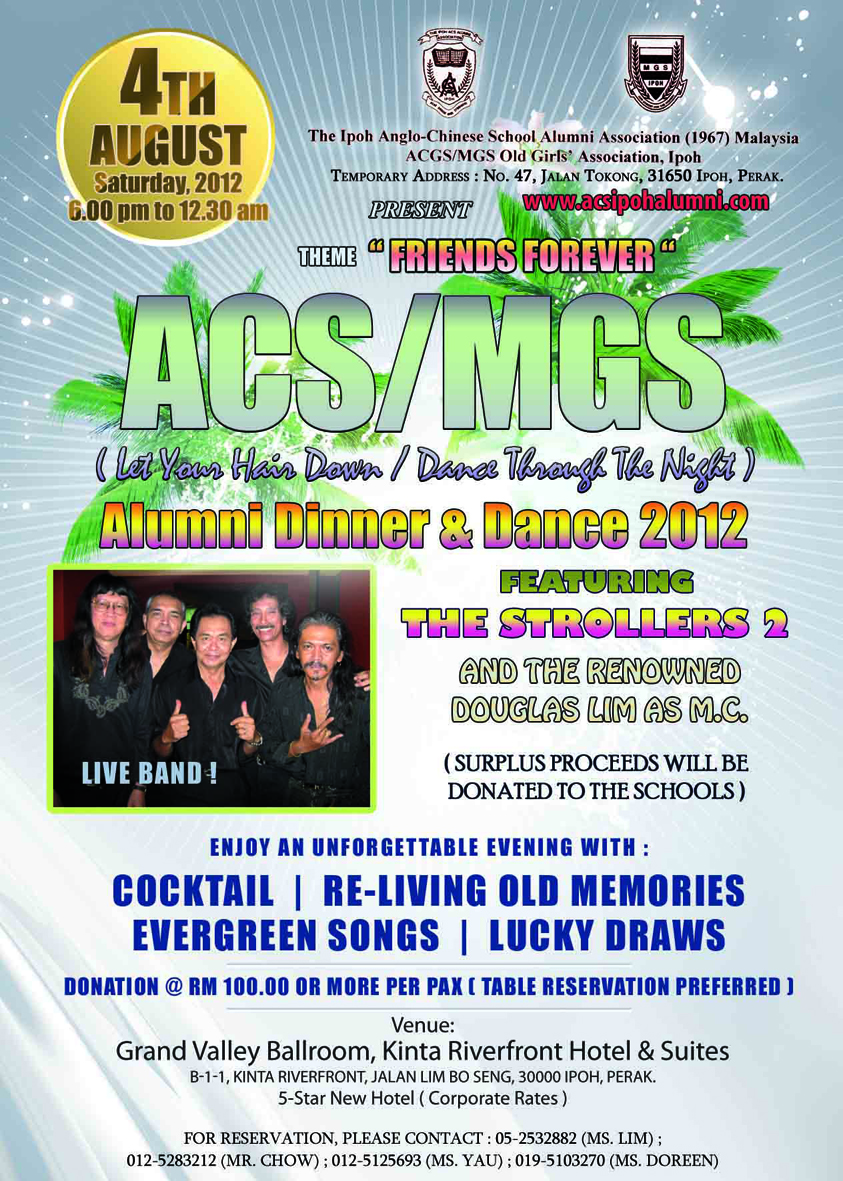 During the past weeks we've had hints about an up-coming reunion for the ACS and MGS Alumni. Here's the official advertisement.
As stated in the poster, this event is scheduled for the 4th of August 2012 at the Grand Valley Ballroom, Kinta Riverfront Hotel & Suites. The party, themed "Friends Forever", kicks off at 6pm. Spread the word, folks 😉
For reservations and more info, do contact: Ms Lim (05-2532882); Mr Chow (012-5283212); Ms Yau (012-5125693); Ms Doreen (019-5103270).