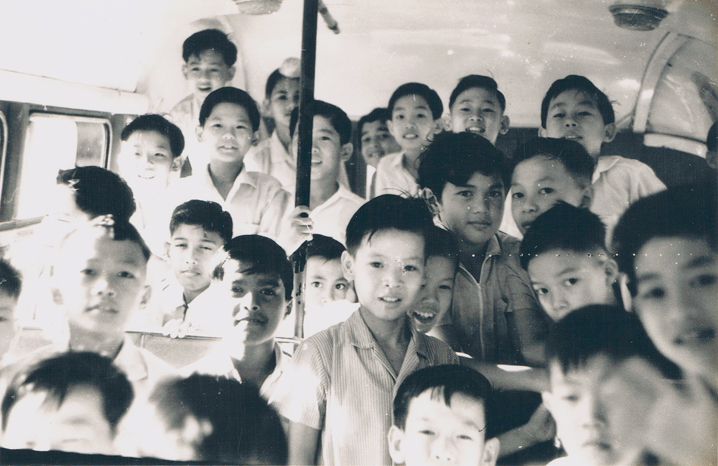 Here is a bit of nostalgia if ever there was one! Sent in by Mano it is a photo taken on a bus on the way to Penang from the famed NTPS Jalan Pasir Puteh, Ipoh in 1967.
Mano tells us: At the rear is Semret Singh, SEA Games Gold medallist at the Hammer Throw in 1985 and 1989. He is the son of the equally famous Ghenda Sing (deceased) who donned the national colours for the Hammer Throw as well till he was 55!
To the left of Semret is Suhaimi who, together with his brother, formed the band Apple Jam and went on to open Ipoh's first Discotheque – Apple Jam.
In the right half of the photo, in the middle, wearing a zippered shirt is Suhaimi's brother, none other than Wah Idris – Musician extraodinaire from the Berkeley Scool of Music.
As for me, I'm the other Indian kid looking out the window, behind the Indian kid smiling at the camera.
Cheers to all at Ipohworld!
Thank you so much Mano – may