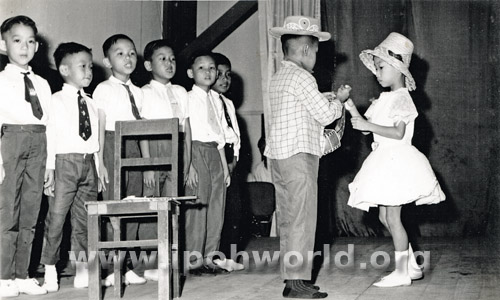 I was about 8 years old when I took part in a school concert (in the early 90s). The concert was for the Hari Anugerah (Prize Giving Day), and I recall being absolutely exhausted after every practice. I had to wake up early since practice started at about 8 o'clock in the morning. It went on past lunch time. I also had extra homework to do because practices were during school hours. What I hated most was when the music teacher told us that we girls had to wear make-up on the actual day of the concert…..sigh!
This picture was taken back in 1963. Were school concerts any different then? Like me, I'm sure the rest of us are wondering what happened to these 'stars' 😉
Anyone remember what this stage play was about? Did the 'couple' live happily ever after in the end?