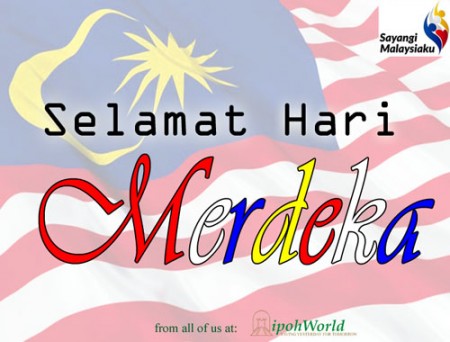 61 years ago, the Union Jack was lowered signalling the end of the British administration in what was then Malaya,
61 years ago, a new flag was raised and a new anthem was played signalling the dawn of a new age,
61 years ago, one word echoed throughout the Selangor Club Padang as the crowd chanted,
MERDEKA! MERDEKA!! MERDEKA!!!