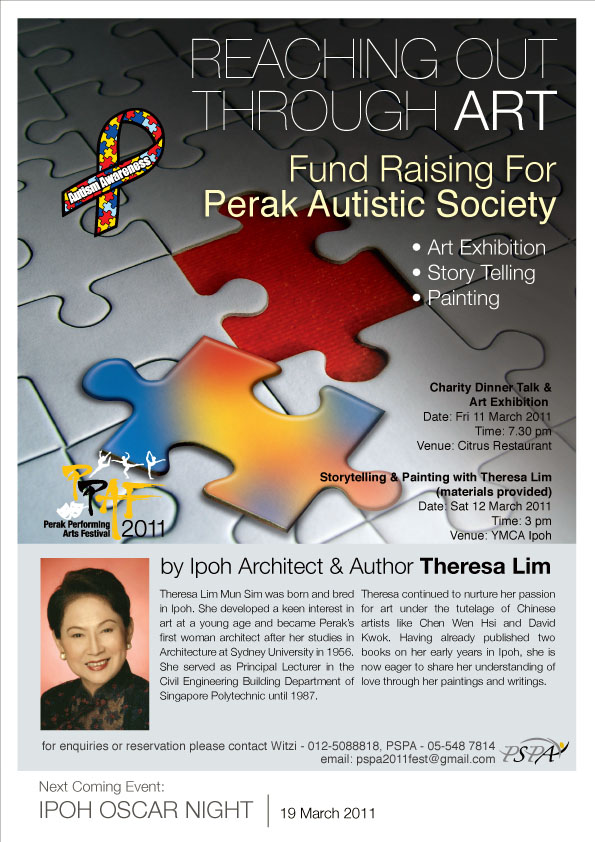 The Perak Society for Performing Arts would like to highlight a unique fund raiser – with the help of Ipoh Architect and Author Theresa Lim. Theresa always had a keen interest in art and eventually went on to become Perak's first woman architect. Together with the Perak Autistic Society, she will be sharing her paintings and writings as part of a fund raising project.
This fund raiser encompasses:
an Art Exhibition (and Dinner) at Citrus Restaurant, on Friday 11 March at 7.30 pm.
and, a Storytelling & Painting demo by Theresa Lim, on Saturday 12 March at the YMCA. This demo starts at 3 pm.
Those interested can forward your enquiries to: PSPA (05-5487814) / pspa2011fest@gmail.com